---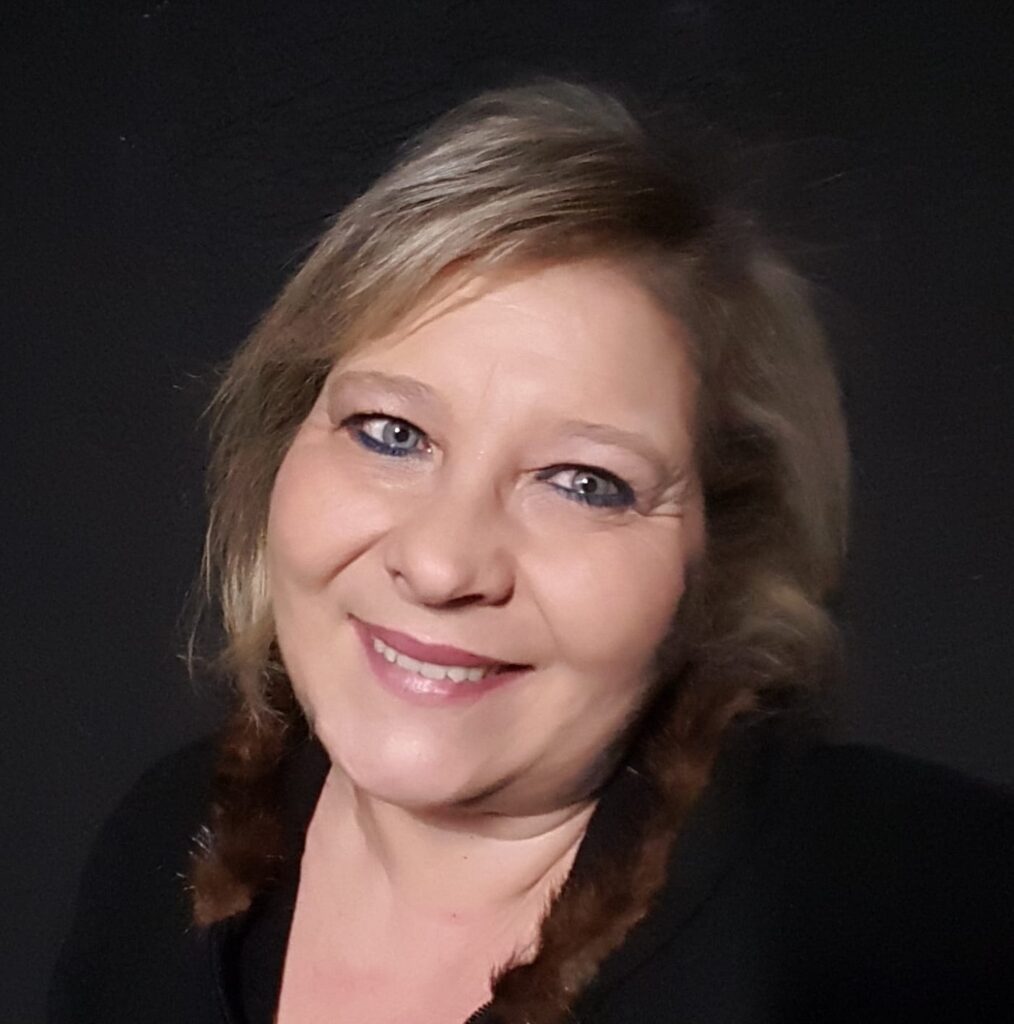 Angela Greco nata a Mondovì Cuneo 11 08 1965
Cresciuta in provincia di Torino dove ha fatto i suoi studi scolastici
Ha frequentato l'istituto magistrale Sant' Anna
Prima allieva del Maestro d'Arte Aldo Assom dal quale, ha appreso la disciplina dell'Iperrealismo e realismo figurativo e paesaggistico poi nella scuola d'Arte pittura scultura Giacomo Grosso affinando le varie tecniche e ricercando il suo percorso creativo acquisendo il titolo di Maestro d'Arte
Nel 2020 è insignita con titolo di Maestro d'Arte dall'Accademia Tiberina già Pontificia del 1813. inserita nell'archivio degli Artisti e nell'omonima pinacoteca.
In marzo 2021 per particolari ed acclarati meriti artistici, la Libera Università Internazionale di Roma, attraverso il Rettore Prof Cosmo Giacomo Sallustio Salvemini, l'ha insignita di Laurea Honoris Causa.in pittura scultura disegno
Insignita del Premio sezione Arte e Cultura Premio internazionale Cartagine 2.0 Edizione XIX Roma sala Accademica Conservatorio Santa Cecilia Ottobre 2021.
Nel 2022 riceve la carta d'identità internazionale Artista Professionista Aiapi Unesco
Nel 2022 riceve il titolo di Accademico D'onore dall'Accademia Leonina
Roma – dicembre 2022 – Onorificenza Senatore Accademico Nobile Accademia Leonina
Roma – dicembre 2022 – Diploma di Guess Star del Red Carpet dell'Arte – Galleria Internazionale Via Margutta
2023 – Inserimento nell'Atlante dell'Arte contemporanea Start Group Corporate of Metropolitan Museum of Art
Si trasferisce a Mondovì nel 2005 dove, lo stesso anno gli é stata affidata la coordinazione e l'insegnamento nella prima scuola di pittura .
impartisce lezioni su corsi base di disegno e pittura a numerosi allievi ,molti dei quali segue in lezioni private nella scuola d'Arte A.Greco in via Roccaforte a Villanova Mondovì.
Per un lungo periodo itinerante ha lavorato e collaborato con architetti,.
Attualmente oltre all' insegnamento nella scuola di Pittura A.Greco collabora con organizzatori ,curatori e critici in mostre sia nazionali che internazionali
Dopo anni di figurativo, realismo e iperrealismo nel 2014 nascono le essenze con le quali ha partecipato a mostre nazionali e internazionali vincendo premi e ottenendo eccellenti gratificazioni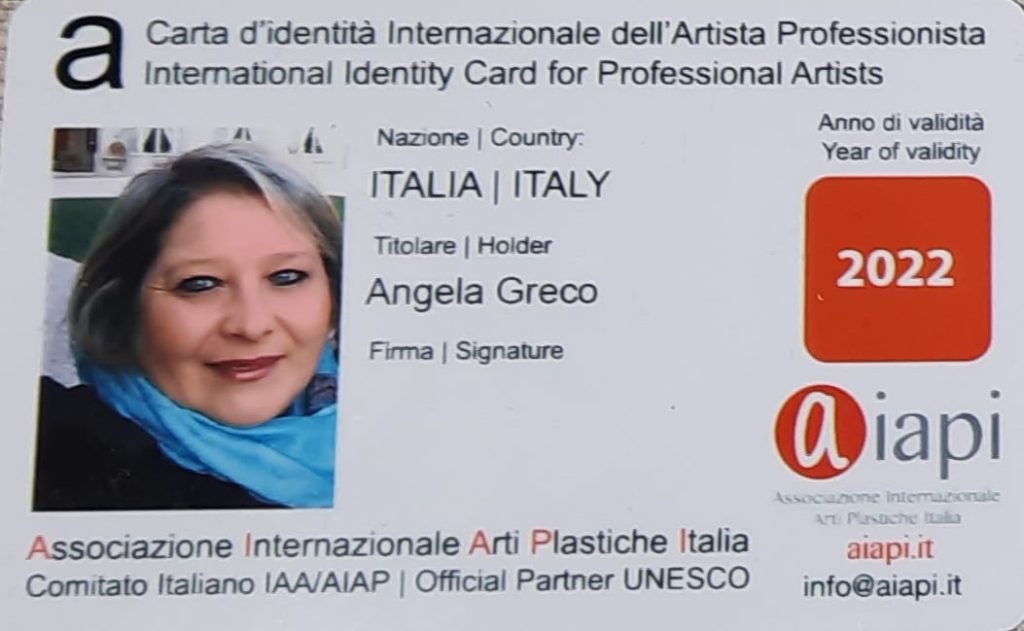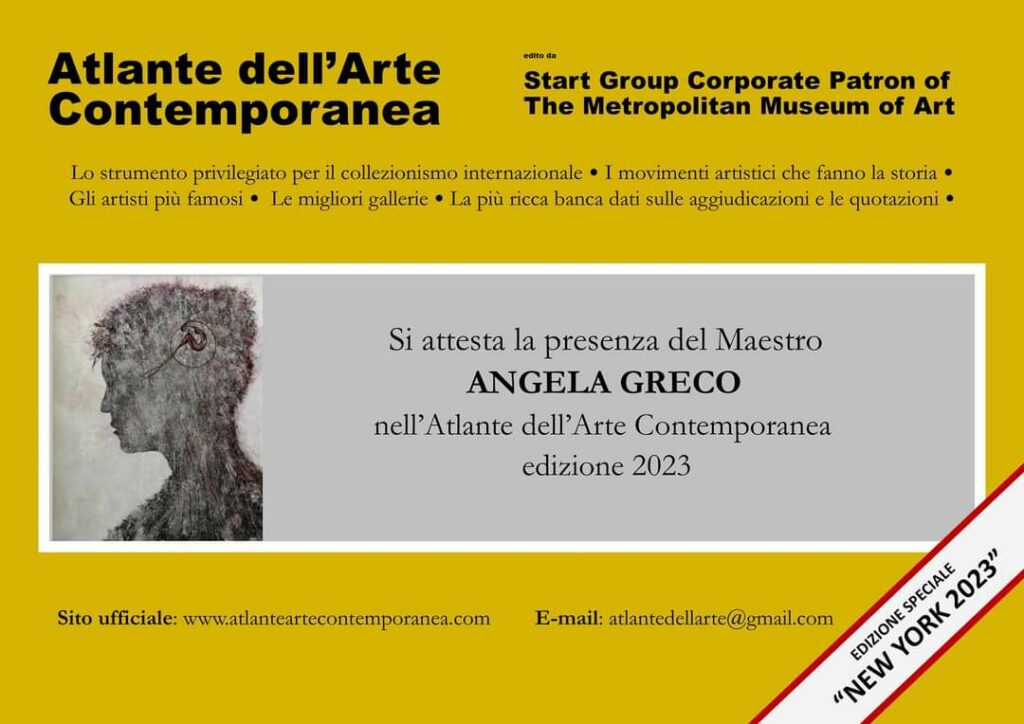 ---
---